Commercial Window Tinting Denver Colorado
Commercial Window Films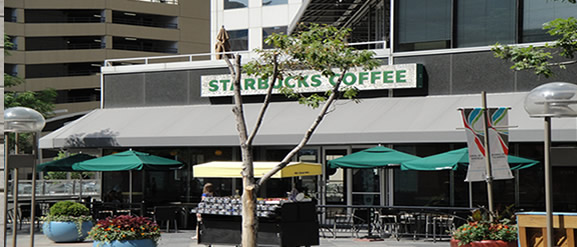 Window Tinting Denver Colorado and Surrounding Metro Areas:
Denver, Denver, Lakewood, Aurora, Parker, Boulder, Louisville, Castle Rock, Commerce City
Colorado Springs, Englewood, Fort Collins, Evergreen, Golden, Greeley, Lone Tree, Westminster, Wheatridge
Thorton, Northglen, Broomfield, Brighton, Arvada, Greenwood Village, DTC, Cherry Hills, Littleton
Avon, Vail, Aurora, Golden, Pueblo, Grand Junction, Lakewood
Panorama Allows RJR Circuts a Shot to Mars
Tinting
Success Story

This project was relatively small in square footage, but significant in meaning, sais Sharon Kutcher, VP of Operations, RJR Circuits. "We are thrilled with the results!"

Read More (Adobe PDF)
Panorama window film ice cream melting
Time lapsed video demonstrating how fast ice cream melts under heat lamps with Panorama® Sterling 20 window film and without. Panorama window films protect from high heat, save energy, and reduce your carbon footprint.

Architectural Film | Armorcoating | Solar Film | Specialty Films
( Security and Safety Film for Earthquakes ( Glass Breakage) Break Ins, High Winds )
Commercial Window Tinting Denver Colorado · Educational Tinting · Entertainment Tinting · Government Tinting
Hospital Tinting - Lodge Tinting Museum Tinting · Public Transportation Tinting · Residential Tinting
Restaurant/Hospitality Tinting - Retail Tinting· Commercial Window Tinting Denver Colorado
Whether you own a retail shop, restaurant, hotel chain or large office complex, Denver Window Tinting window films provide business owners and facility managers with an economical way to improve their bottom line. Not only does window film enhance building appearance and improve occupant comfort, it dramatically increases energy efficiency, reducing operating expenses year after year.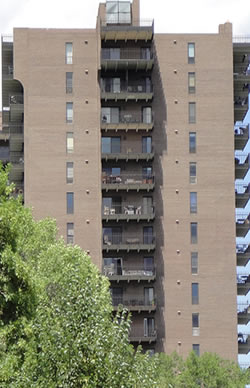 Improved Efficiency & Comfort
By rejecting up to 82 percent of the sun's total solar energy, Denver Window Tinting window films for commercial applications help reduce energy bills and chiller run time. Additionally, comfort levels will be significantly improved with the reduction of uncomfortable hot spots and annoying glare. You'll see an immediate return on your investment, plus, your employees and customers will thank you.
Window Tinting Commercial Colorado Offers Reduced Fading
The sun's ultraviolet is a major contributor to the fading of draperies, carpets and storefront display items. That's why you need Denver Window Tinting window films. They reject almost 100 percent of the sun's harmful and damaging ultraviolet light, helping to prolong the life of your furnishings and valuables.
Window Tinting Commercial Colorado Offers Increased Safety
Standard 2 mil Denver Window Tinting films provide an increased measure of shatter resistance to windows and glass doors because the film and its special mounting adhesive helps hold glass fragments in place. However, if safety and security are paramount concerns, Armorcoat®, a series of tough, shatter resistant window films available in 4 to 14 mil thicknesses.
Improved Appearance
Regardless of architectural design, Denver Window Tinting window films installed on commercial buildings are the most cost-effective way to rejuvenate a property's exterior appearance. A variety of shades, colors and performance levels are available and can easily be coordinated with a property's interior or exterior for a more contemporary look.
Insist On Denver Window Tinting Quality
All Denver Window Tinting and Armorgard brand window films are made with only the best raw materials and the most advanced manufacturing techniques. All Denver Window Tinting films are made with a special scratch resistant coating, which is designed to keep the film looking new for years to come.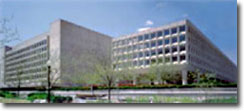 The U.S. Department of Energy in Washington, D.C. had over 80,000 square feet of 8 Mil solar safety window film installed. This improves the energy efficiency while adding a new safety measure to the building.

Window Tinting Commercial Colorado Offers
Estimated Savings Made Easy - You don't have to guess how much you'll be saving when you have Denver Window Tinting window film installed. Ask about our software based on the U.S. Department of Energy's DOE-2 building energy simulation program. With this highly sophisticated application, our trained professionals can assess your facility and provide you with a written report displaying estimated energy savings and ROI pay back period.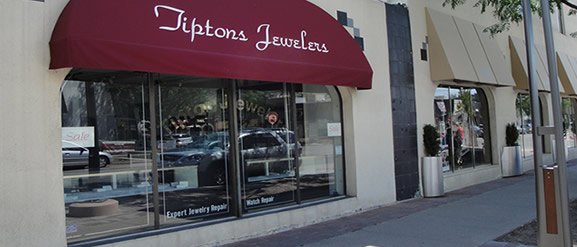 Commercial Window Tinting Denver Colorado - Clear Safety Films - Solar Safety Films - Optimal Glass Retention - Solar Control Safety Film - GSA Approved Safety Films - Architectural Tinted Window Films - Panorama Window Films - Blast Mitigation Film - Commercial Window Tinting Denver Colorado
Panorama window film safety Demo
Comparison of Panorama® SA8 clear safety film applied to glass with no film using simultaneous impact with a fulcrum hammer. Panorama window film protects from broken glass shards in the event that glass is broken and provides protection from severe weather, theft, and even accidents .
Panorama Window Film at University of Arizona
NBC News covers energy savings using Panorama Window Film at the University of Arizona. Panorama window film saves energy, reduces carbon emissions, and makes buildings cooler.
Commercial Window Tinting
We are committed to providing our customers with the most extensive inventory of high-quality window films for every application. Our popular architectural tinted window films are installed all over the united states, Serving a variety of purposes.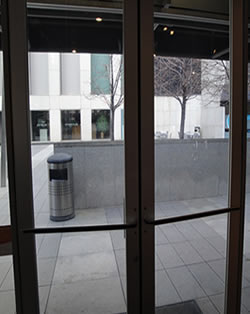 Whether our window films are keeping residences cool and protected, offices energy-efficient and safety, we are satisfied to know that our window tints produce guaranteed results? Performing at the highest level.
High Quality Materials, Proven Performance
Window film is a thin, multi-layered piece of optically clear film that is retrofitted to the inside surface of glass - sputter-coated with durable, exotic metals such as titanium, stainless steel, copper, gold, silver, inconel, chromium, aluminum and other alloys. The varying combinations of metals is what gives its exceptional performance capabilities and color.
Rest assured, window tints are protected with a scratch resistant coating, inspected using state-of-the-art equipment and put through some of the most stringent endurance tests - leaving you with the highest quality window film for your home or building. Have confidence knowing you selected a product that will endure the elements and perform to your satisfaction!
Commercial Window Tinting
Architectural Film | Armorcoating | Solar Film | Specialty Films



Tinting - Automotive - Commercial Window Tinting Denver Colorado - Clear Safety Films - Solar Safety Films
Solar Control Safety Film - GSA Approved Safety Films - Optimal Glass Retention
Blast Mitigation Film - Architectural Tinted Window Film - Commercial Window Tinting Denver Colorado





Commercial Window Tinting Denver Colorado· Educational Tinting · Entertainment Tinting · Government Tinting
Hospital Tinting - Lodge Tinting Museum Tinting · Public Transportation Tinting · Residential Tinting
Restaurant/Hospitality Tinting - Retail Tinting· Commercial Window Tinting Denver Colorado
Window Tinting Denver Colorado and Surrounding Metro Areas:
Denver, Denver, Lakewood, Aurora, Parker, Boulder, Louisville, Castle Rock, Commerce City
Colorado Springs, Englewood, Fort Collins, Evergreen, Golden, Greeley, Lone Tree, Westminster, Wheatridge
Thorton, Northglen, Broomfield, Brighton, Arvada, Greenwood Village, DTC, Cherry Hills, Littleton
Avon, Vail, Aurora, Golden, Pueblo, Grand Junction, Lakewood
303.946-7249


Awards / Certifications
( Click Here to View )
Licensed - Insured
24 Hours - 7 Days








Denver Window Tinting
Denver CO 80210
Phone:303-946-7249
Fax: 303.757.1295
Monday-Friday
7 a.m.-8 p.m.
Saturday
7 a.m.-7 p.m.
Sunday
11 a.m - 4p.m
303-946-7249


Window Tinting
Denver Colorado
commercial window tinting Denver Colorado, window film
commercial tinting Colorado